"I Have Received Divorce Papers. Now What?"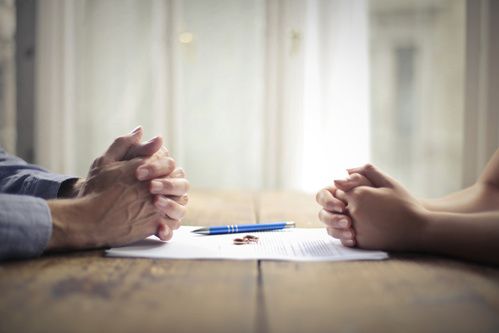 By: Deana Bell, Director, Pastor, Restored Marriage (w/ Marilyn Conrad, Founder)

The question is often posed to us….."I want to have my marriage healed, so what should I do about legal proceedings?"

It is comforting to know in the midst of legal decisions that we DO have an advocate before the Father (1 John 2:1). It is also comforting to know that we have wisdom for the asking and the presence of the Comforter (the Holy Spirit) with us (John 14:16-17, 26).

First of all, you need to know that there are two root causes of disputes….selfishness and Satan. In the spirit realm, Satan brings attacks against us to distract us from our assignment from God (Ephesians 6:12). Satan loves to bring disputes and assignments against us. Our spouses cannot be a root cause, because they are flesh and blood! In the natural, man's selfishness is also a root cause (2 Timothy 3:2-4).

The state of your heart, your attitude and your motives are keys in determining your response to any legal action. If you have become fearful of anything, you need to repent before the Lord and meditate on scriptures related to fear. If you react out of fear, the outcome will not be good. If your attitude is anything but one of grace, peace, and honor, you have wandered down the wrong path. Often times, but not always, the legal system itself, does not promote any of these godly qualities.

Many Christians are uncomfortable working with attorneys. They are unfamiliar with the court system and are unaware of the steps to take to select a lawyer. It can certainly be a scary time when you are forced into dealing with a situation that you never planned for or know nothing about. Do not be pressured to hire an attorney until you have sought the Lord for His answer. Not every situation warrants an attorney. It is quite possible to let the Lord represent you in any legal proceeding. He is the best attorney you can hire.

(It is important to note, that if you or your children face danger from physical or verbal abuse, it may be necessary to file a restraining order or separate yourselves for protection. Again, you should seek the Lord first before you act. If separation is necessary, you can use this as a time to heal, to receive direction from God, and to do spiritual warfare.)

If you believe that the Lord is asking you to seek legal protection from an attorney, you need more than sufficient time to find the one that the Lord would have represent you. You may need to get references from people you trust and interview several before you find a match. Not all "Christian" attorneys will be able to represent your desire for reconciliation at some point. While it is wonderful to have an attorney who can pray with you, it is more important to have the one God wants to represent you. Don't make the mistake of choosing one solely on the basis that he/she happens to be a Christian.

Remember that you are not obligated to follow the advice of your attorney, even after you have chosen one. If he/she seems to be going down a path that doesn't sit right with you spiritually, you need to speak up. Remember, they work for you and their duty is to provide legal services that will best obtain your desires and wishes. If your desire is to be reconciled, even if the proceedings end in divorce, you need to be careful what you agree to. You need to make sure you take everything to prayer in your quiet time. Sometimes hearing the stories of Covenant Keepers who have been through this can help. Seek out someone you trust. Ask what their experience was and ask them to pray in agreement with you for the right answer.

Spiritual warfare is vital before making any court appearances. Do not let the enemy use stress, religion, strife, nasty words, or threats distract you. Do your due diligence and tell the devil what his place is before you ever enter the courtroom. Remember, God is our source and our defender. (Colossians 2:10 TLV and Hebrews 13:5-6 AMP)

Here are some prayers to get you started….

Casting out the Spirit of Divorce
"Divorce, you can't live in my home. I am saying to you, in the name of Jesus, remove yourself from me and go into the depths of the sea, never to return. No divorce can live in my home because Jesus is my miracle worker. Divorce you are cursed. Your roots have been cursed. You are dead. Divorce, you are dead. You must flee in the name of Jesus. Satan, I rebuke you for attempting to destroy my marriage. I rebuke all of your evil ways. This battle has already been fought and won by my Lord and Savior, Jesus Christ. This victory is mine and not yours. Jesus, I know that you are performing a miracle for me now. You have removed divorce from my lineage and have replaced it with restoration and reconciliation. I believe in You and I stand on Your word of truth for me and my marriage. I declare and decree that restoration and reconciliation will manifest here on this earth in me and my family. Thank you Jesus. You are faithful."

A prayer to pray over divorce papers….
"The Word of God declares in Malachi 2:14, that "the Lord was witness [to the covenant made at your wedding] and in Matthew 19:6, "what God hath joined together let no man put asunder." Therefore, according to Colossians 2:14 (AMP) we bring this legal decree to the foot of the Cross and declare that it is cancelled and blotted out. It is therefore ordered, obligated and decreed by God's court that the marriage relationship existing between ______ and ______ is hereby compatible, resolved, held worthy and valuable according to God's Word. Both parties are reunited together and will stand on the promise of a covenant, which lasts a lifetime."

We, at Covenant Keepers, know what you are going through. All of us have been there, at one time or another. We truly do understand and want to help. If you find yourself in a position of facing legal matters, we want to pray for you. You can join a group or submit a prayer request on our website. You can also call our prayer line (704-248-8777) to pray with an intercessor on Monday and Thursday evenings at the following times…..
10 pm - 12 am EST (Eastern)
9 pm - 11 pm CST (Central)
8 pm - 10 MST (Mountain)
7 pm - 9 pm PST (Pacific)
DEANA BELL
Deana is currently one of the Directors of Covenant Keepers, International. She graduated from the Dove School of Leadership through Chesapeake Bible College and received her Pastor's license in 2019. Previously she and her husband, Koji, served as the Mid-West Regional Directors of Covenant Keepers and as small group leaders in that area. She has a degree in Secondary Education as well as experience in counseling from a biblical standpoint. For the last 20 years, she has also served her family as a stay-at-home mom and homeschool teacher.

She is passionate about having a relationship with Jesus and the Holy Spirit. She has seen many miracles in her life as well as in the lives of the people around her. At her core, she is an encourager and disciple of Christ, spending most of her days ministering to people and digging into the Word. She also speaks at conferences, loves to write, and teach the Word of God. She and her family currently live and attend church in the Charlotte, NC area.


MARILYN CONRAD
Marilyn is the Founder of Covenant Keepers International and served as President from 1987-2012. She is author of An Alternative to Divorce and much of our CK curriculum. Currently, she is retired and lives in the Tulsa, OK area.